RTI in Oil and Gas
Delivering Security, Interoperability and Safety with RTI Connext DDS
Modern oil and gas production, transportation and refining require superior monitoring and process control. Previously deployed data distribution technology limits the ability to quickly and reliably integrate equipment, add analytics and improve automation. The Industrial Internet of Things (IoT) offers industry leaders an opportunity to transform their infrastructures to take advantage of far more data and processing at the network edge and in the cloud.
The open data connectivity standard of the Industrial IoT, Data Distribution Service (DDS), provides an ideal foundation for control and process automation frameworks, as well as future revenue-generating information services. Replacing low-level communications programming with a data-centric publish/subscribe model saves tens of thousands of lines of application code, avoiding years of effort and millions of dollars in cost.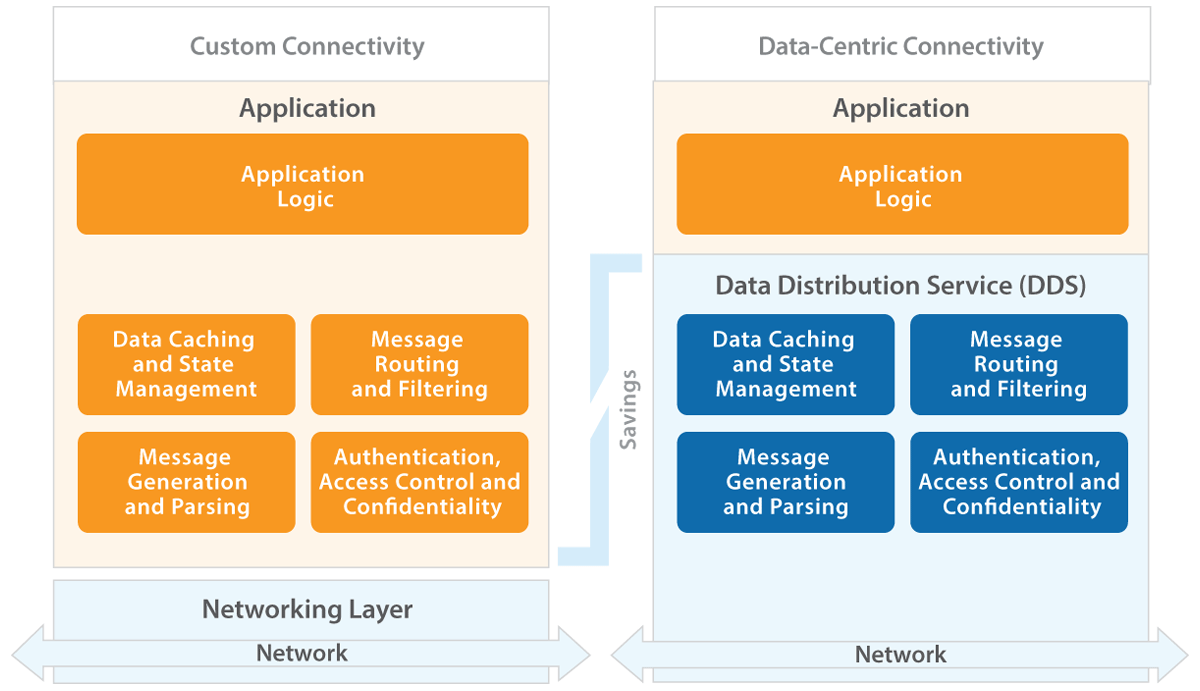 RTI Connext® DDS, the leading DDS implementation, provides the connectivity platform for the Industrial IoT. Connext DDS has already been widely adopted by the world's largest companies in the oil and gas, automotive, robotics, underground mining, medical systems, military systems, air traffic control and other industrial sectors. Connext DDS is the only middleware technology to deliver microsecond latency, safety certification, fine-grained security and proven operational readiness.
Industrial IoT Platform for Oil and Gas
The Oil and Gas industry is currently experiencing unprecedented technology challenges, including massive data flow from new sensor technology, new analysis techniques, complex drilling processes and rapidly changing requirements and regulations for well monitoring and reservoir management. Concurrently, the number of field experts is plummeting; approximately 60 percent of the current technical field experts are expected to retire over the next decade. This shortage of a qualified workforce results in an urgent need for equipment modernization and greater process automation.
In addition, with the current cyclic reduction in oil prices, technological advancements must be cost effective, labor effective and minimally disruptive. They need to leverage existing infrastructure and preserve prior investments in equipment and personnel training. The Industrial IoT helps address the business realities of shrinking oil prices and the upcoming shortage of qualified technical personnel. The intelligent data- connectivity technology running at the core of smart distributed systems enables safer operations with more automated oversight. It also helps companies gain a competitive advantage by accelerating development of new value-added applications and services in the future.
To address the industry changes, industry leaders are embracing more intelligent systems and processes and funding efforts to get ahead of the competition through technology differentiation. One such example is the next-generation open and secure automation initiative, funded by a large national oil distributor. The strategic investment will result in a new architecture to control and optimize refining and chemical manufacturing facilities, while enabling future equipment and information services such as preventative maintenance and fleet optimization.