Originally presented on: November 9th, 2016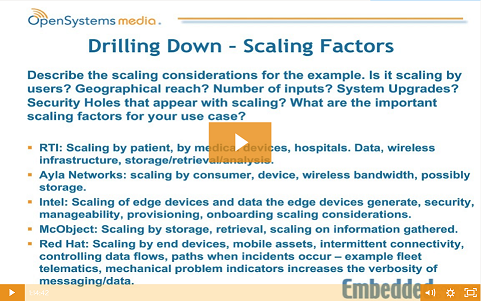 Understanding how to scale IoT applications from prototype to production is a critical component to IoT deployment success. Part I of our IoT scaling panel discussed scaling by sensors, performance, users, and geography. In part II of our IoT Panel Discussion our industry experts will pick an IoT industry or application, describe the scaling considerations, and illustrate tools, architectures, and key components used to move the application from prototype to successful deployment.
Join us as our industry expert panelists cover a range of scaling topics from scaling dimensions and associated challenges such as field upgrades, deployment management, and security issues as IoT deployments scale.