New Field Operations organization enhances delivery of RTI expertise
SUNNYVALE, CA—June 30, 2009—Real-Time Innovations (RTI), The Real-Time Middleware Experts, today announced strategic enhancements to capitalize on growth for its Data Distribution Service (DDS) compliant middleware. RTI has established a Field Operations organization, which brings together all customer-facing functions: worldwide sales, professional services and customer support. Each team will be under the leadership of industry veteran, Curt Schacker. This organization will put increased emphasis on leveraging RTI's industry-leading technology and expertise to deliver tailored solutions that minimize the time, cost and risk of DDS adoption.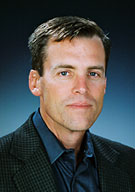 In conjunction with this move, RTI is also adding top talent to its sales team. Two seasoned sales managers have joined the company: Lee Cresswell, as director of International Sales, and Dave Scheibenhoffer, as director of Services Sales.
This new organization positions RTI to capitalize on the significant momentum experienced by its services business and international sales; both are benefiting from a 30 percent annual growth rate in the DDS market. RTI's services revenue doubled year-over-year in the first quarter of 2009, a trend expected to continue through the year. RTI has also built significant growth in international sales, with design wins increasing over 80 percent from 2007 to 2008.
"Many projects are adopting DDS to reduce the integration costs and improve performance, scalability and flexibility of distributed real-time systems," commented Stan Schneider, CEO of RTI. "With 15 times more customers than any other supplier, RTI brings unmatched experience and expertise. By unifying our sales and services organizations, RTI can combine deep services expertise with leading technology to best solve each customer's problem. We have strengthened our offering with a complete package from a unified organization, from the first meeting through system deployment."
Schacker, who will be heading RTI's Field Operations organization, joined RTI as vice president of Professional Services in January 2009. He has more than 20 years of experience in the real-time software industry, spanning engineering, sales, marketing and corporate management roles. He co-founded Embedded Solution Partners, which was named Silicon Valley's 20th fastest growing company in 2006. He also served as vice president of Worldwide Marketing and Corporate Development for Wind River Systems.
"In the six months since joining RTI, I've been awestruck by the talent in the Services team and by the significant role we play in our customers' success," commented Schacker, vice president of Field Operations at RTI. "I am pleased to be leading this effort to tightly couple Sales, Services and Support to even better serve our customers worldwide."
New Hires
Scheibenhoffer, who is joining RTI as director of Services Sales, has over 20 years of experience in real-time systems, and test and measurement at companies such as Wind River Systems and National Instruments. At RTI, Scheibenhoffer will coordinate RTI's largest services engagements.
Cresswell, RTI's new director of International Sales, has over 16 years experience in international sales, including senior-level roles with Wind River Systems and Texas Instruments. Based in the U.K., Cresswell will work with RTI's extensive network of channel partners to service the rapidly growing demand for DDS solutions across global markets.
About RTI
Real-Time Innovations (RTI) provides high-performance messaging and integration infrastructure for distributed real-time applications. RTI is the leader in the rapidly growing market for Data Distribution Service (DDS) compliant middleware. A broad range of industries leverage the company's software and design expertise, including defense, intelligence, simulation, industrial control, power generation, transportation, finance, medical, and communications. Founded in 1991, RTI is privately held and headquartered in Sunnyvale, CA. For more information, please visit www.rti.com.
# # #
RTI, Real-Time Innovations, RTI Data Distribution Service, Connext and 1RTI are registered trademarks or trademarks of Real-Time Innovations, Inc. All other trademarks are property of their respective companies.