Originally presented on March 24, 2016.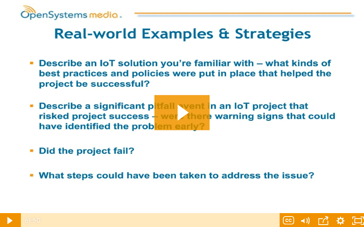 Join our panel of IoT experts as they discuss best practices and common pitfalls that can help keep your IoT rollout on-time and within budget. Expect to hear:
What to consider when moving from networked embedded to IoT systems.

Common pitfalls that can cause IoT projects to fail.

Real-world examples and strategies of both successful and failed projects.

Tune in for more!
Complete the form to gain access to this on-demand webinar.