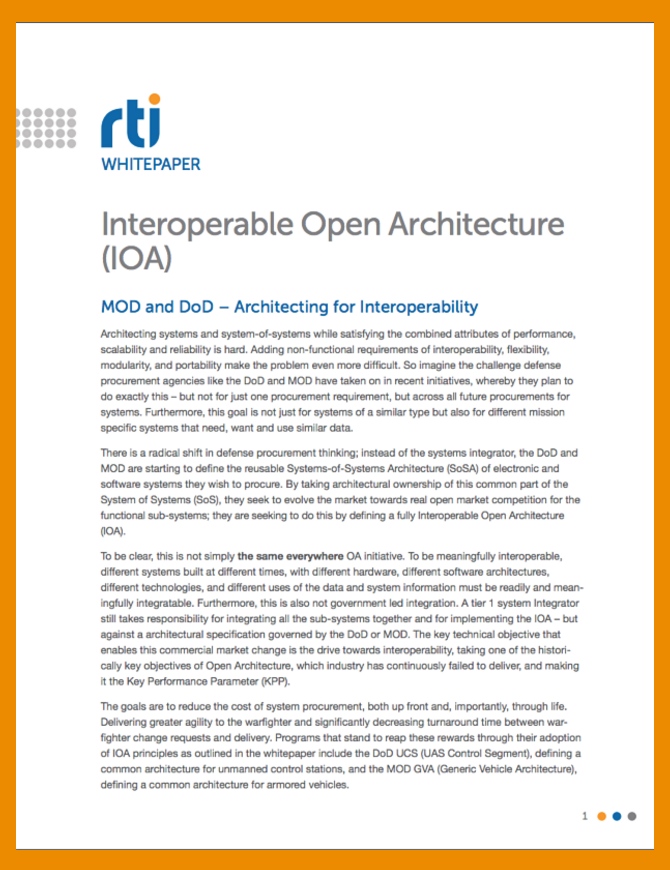 Architecting for Interoperability
What is Interoperable Open Architecture (IOA) and how does it differ from OA?
With the ongoing shifts of projects, technologies, and priorities, picture architecting your systems so that you can continuously satisfy performance, scalability, and reliability requirements. Now imagine that you need to accomplish all this while simultaniously lowering costs. This is the aim of IOA.
Did you know that there are people, agencies, and companies actively working to make IOA a reality?
RTI wholeheartedly supports IOA — a computer or software architecture that allows users to freely add, upgrade and swap system components at any time. This whitepaper provides an overview of IOA and how it can benefit you.
Complete the form to gain access to this whitepaper.