Originally presented on August 24, 2016.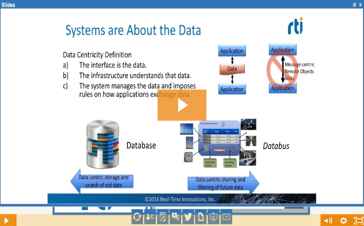 Fog computing will bring autonomy, scale, and intelligence to systems across the industrial landscape. Fog computing requires fast, flexible, pervasive data availability. The Data Distribution Service (DDS) standard was built for autonomy and information. Its "data science" approach is critical technology for fog computing. Thousands of real-world projects already use DDS in a wide variety of applications. DDS provides the scalability, speed, security, and safety required by truly critical industrial systems.
Fog computing is already driving the evolution of the IIoT. These intelligent field systems will disrupt nearly every aspect of the industrial landscape. Join this on-demand webinar to learn how to take advantage of the fog to compete in the Industrial IoT.