Originally presented at the 10x Conference, October 12, 2018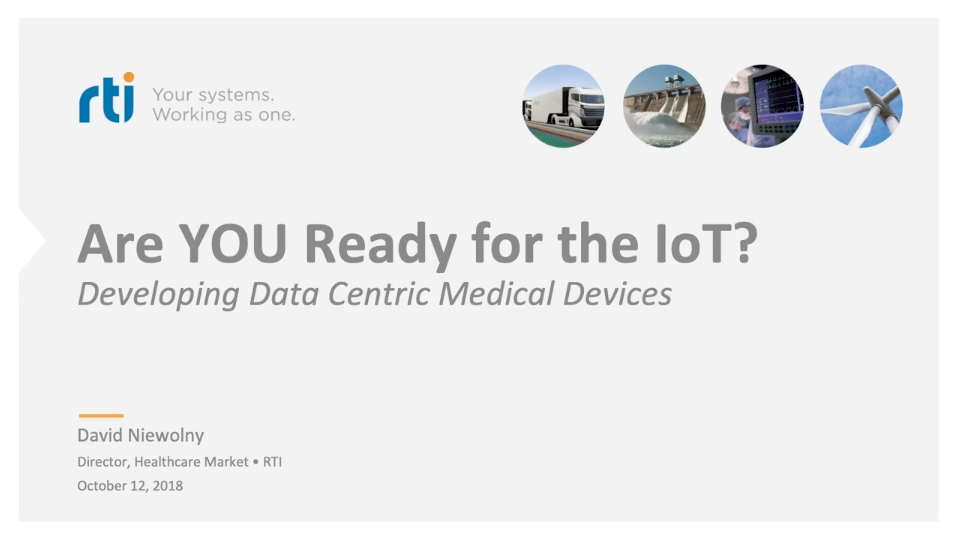 RTI's connected healthcare expert David Niewolny will take you on a journey starting with the current state of the IIoT in healthcare and highlighting the gaps that exist.
He will paint a futuristic picture of healthcare that fully embraces and utilizes the full capability of the IIoT, including edge computing. Then will describe the challenges of developing such a system and discuss the benefits of using an open, data-centric connectivity architecture to create an interoperable foundation for development.
Viewers will uncover the key takeaways:
Analyze the wide range of healthcare data-connectivity requirements.
Compare and contrast the most common connectivity architectures in healthcare.
Identify the best system level architecture for the transportation and analysis of unprecedented amounts of data securely, reliably, and in real time.
Explain the benefits of plug-and-play interoperability within a healthcare environment.