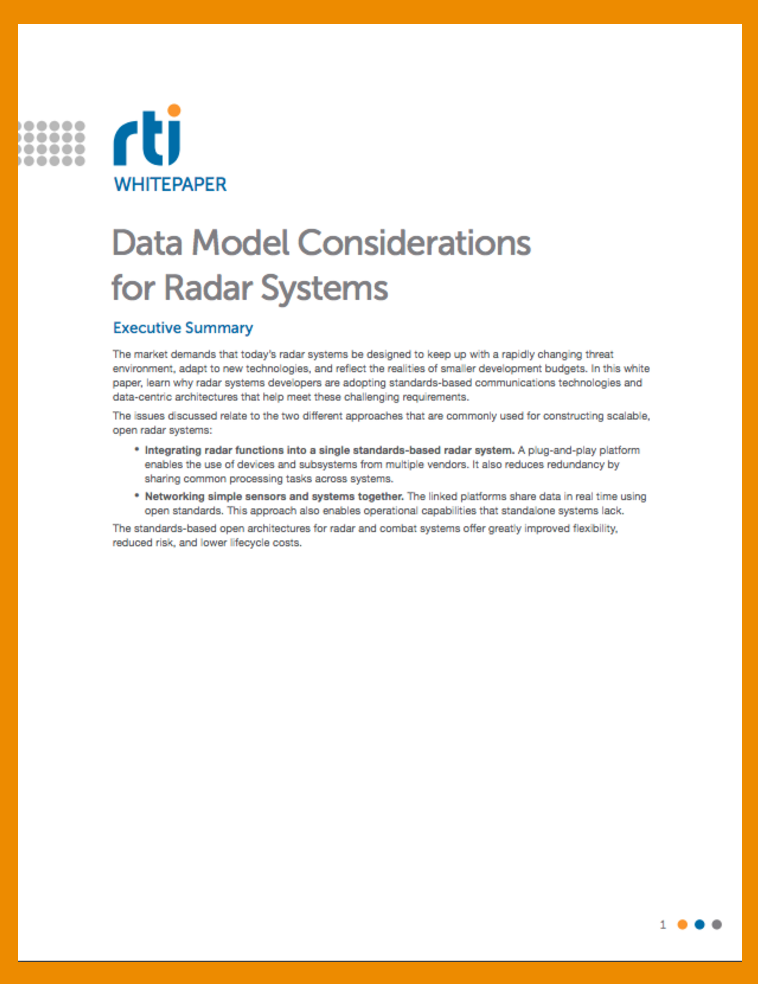 Radar systems must be designed to keep up with a rapidly changing threat environment, adapt to new technologies, and reflect the realities of smaller development budgets. Two different approaches are commonly used to meet these requirements:
Integrating radar functions into a single standards-based radar system

Networking simple sensors and systems together
Learn why radar systems developers are adopting standards-based communications technologies as well as open, data-centric architectures to create radar and combat systems that offer greatly improved flexibility, reduced risk, and lower lifecycle costs.
Complete the form to gain access to this whitepaper.