Originally presented on January 24, 2018: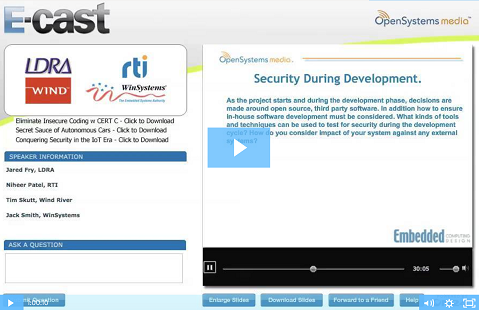 Embedded systems security is critical in the detection and prevention of security breaches in larger IoT systems. System vulnerabilities are often a result of unexpected system architecture or service connectivity where device vulnerability leads to breach of financial or corporate servers.
Join us as experts discuss security considerations & risks in the IoT development lifecycle and the roles code analysis, certifications, silicon, software, middleware, and IoT platforms play in the detection and prevention of breaches.
Sponsors:
LDRA, RTI, Wind River, WinSystems
Moderator:
Curt Schwaderer, OpenSystems Media