Autonomy Takes the Driver's Seat in Connext 6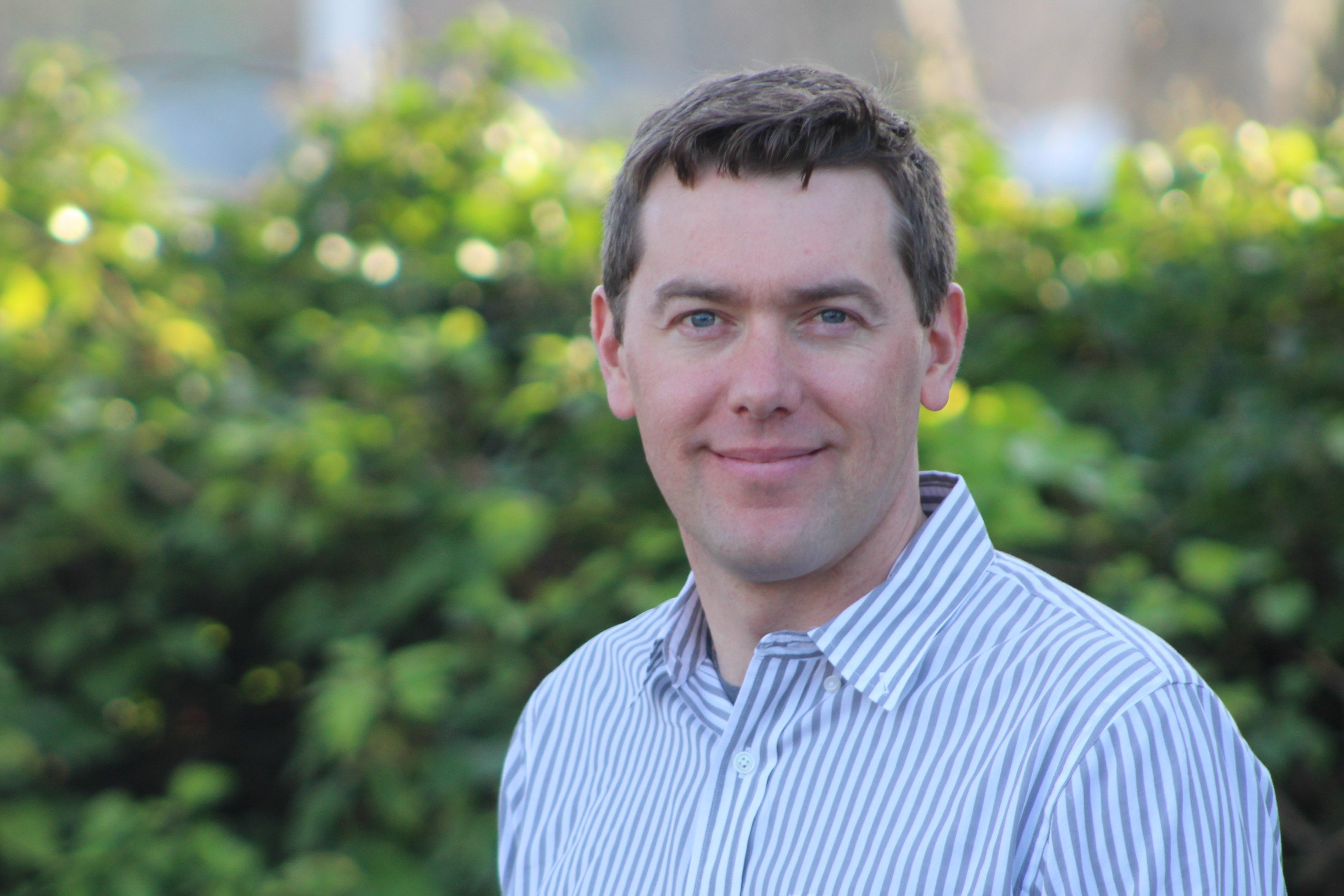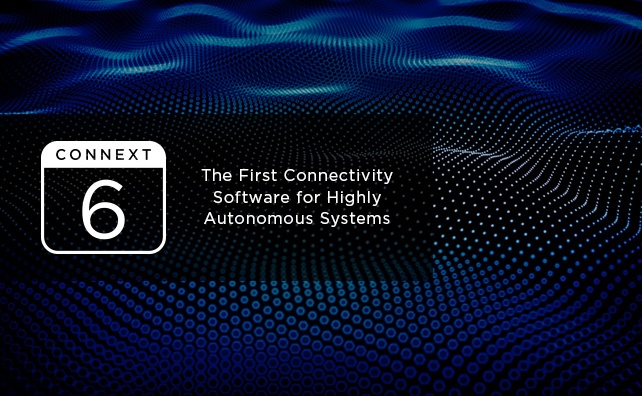 Today RTI Announced the release of Connext®️ 6, the latest version of our Connext DDS suite. This is especially exciting for me personally, because this is what I have been calling (unofficially) the "autonomy release." Most of the new features have been developed to specifically address the features and capabilities needed for high-performance, secure, and safe highly autonomous system.
Almost three years ago I joined RTI, working to develop opportunities in the new Autonomous Vehicle (AV) market. At that time, we only had a handful of Autonomous Vehicle customers, and only one or two were really doing something that could move beyond research. Today, RTI has over 30 customers developing AVs across multiple industries, and RTI is part of both the ROS2 and AUTOSAR platforms, which are the two most important industry platforms for Autonomous Vehicles. This release reflects the work we've done with these 30+ companies and the market we've been nurturing.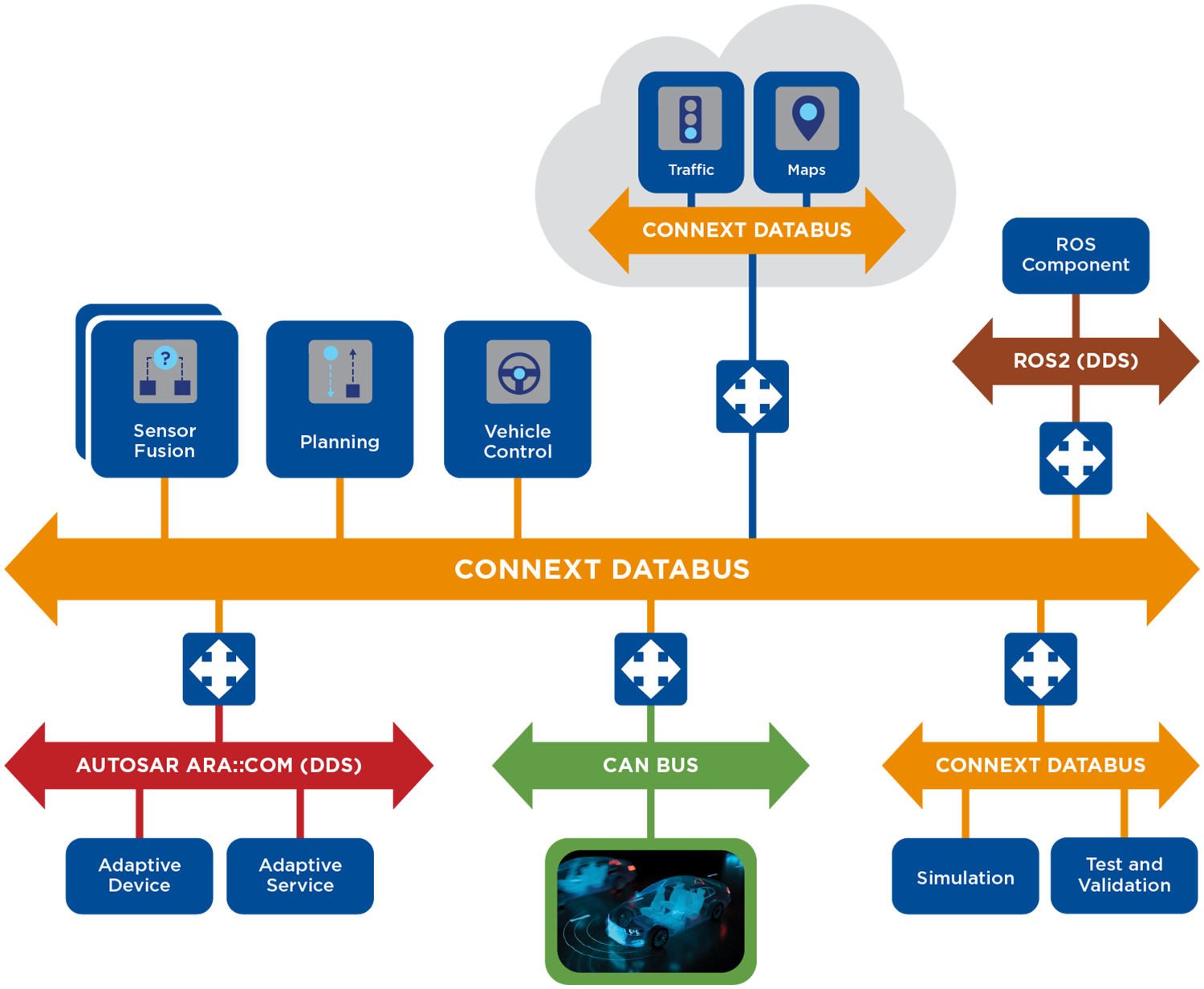 RTI Connext 6 provides the connectivity framework for highly-autonomous systems
So what is Connext 6? It is the latest and largest release of our Connext DDS suite of products, including Connext DDS Professional, Connext DDS Secure, and Connext DDS Micro. Here are the most exciting features for our autonomous vehicle developers:
The new

RTI FlatData™

representation significantly reduces latency and CPU utilization for large and small data samples, which is critical for sensor fusion applications that need to minimize time between when an event happens, and when it is recognized by the sensor fusion, localization and path planning algorithms. Any delay reduces the fidelity of the real-world model and makes the autonomous vehicles' understanding of what is happening around it less accurate. This feature is going to be very important for getting liDAR, radar and image data into the system.

We've introduced an optimized

Shared Memory

transport to nearly eliminate end-to-end latency and overhead in all three products. This allows developers to use the same interface to communicate between applications running on the same CPU and across networks while still maintaining the performance that they expect and need from software modules running on the same platform. This reduces development costs ー avoiding use of another protocol ー and it supports IP portability, using software on a common CPU one day and distributing it to other processors in a second architecture next, without having to re-develop the software. This can speed time to market and reduce software maintenance and engineering costs.

Connext 6

extends support for DDS Security plugins

to Connext DDS Micro. Security is an important part of the autonomous vehicle architecture. With DDS Security in Connext 6, for the first time our customers will get a security solution that can be safety certified. This is a significant advantage for connected and autonomous vehicles which have a much larger attack surface than the traditional car architecture. DDS Security allows for standardized, fine-grained security that is well-suited to a mission- and safety-critical system that must be fail-operational. We believe the inclusion of DDS Security in our Micro product, and the ability to safety certify security, will be a game changer for the industry. Traditionally there is little security in the car and there can be numerous, significant vulnerabilities that were not easily exploited due to the need for physical access. With every new car now connected to multiple wireless networks, this is no longer the case. With Connext 6, OEMs will have the tools to build practical and robust security solutions.
Please view the datasheet, website and official press release for more detailed info.
And now, you may be asking where can I get Connext 6? Well, for that, you are going to have to wait a little bit longer. Although we are announcing the release today, we are still putting in the final touches and testing for all the platforms we are supporting out of the box (including Linux and QNX 7). Check back here in Q1 2019 for a free evaluation download or keep an eye out for Connext 6 in your RTI Support Portal around the same time. You can also get the latest news and content straight to your inbox by subscribing to the RTI Newsletter.
Subscribe to the RTI Blog