Originally presented on September 28, 2017.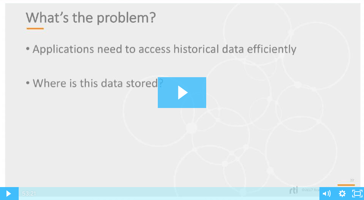 RTI's latest product release, Connext DDS 5.3, is designed to help build secure and scalable IIoT systems. The release features several enhancements to the Connnext Databus for secure and reliable, data-centric messaging between intelligent machines. These advanced capabilities give architects a competitive advantage in their IIoT system designs, and enable systems to evolve with growing demands of industries, such as healthcare, autonomous vehicles and smart energy.
This presentation will answer some of the key questions confronting architects and developers of IIoT systems. What are some of the fundamental connectivity requirements across industries like healthcare and smart energy? How do all of the components communicate securely and efficiently in an autonomous vehicle or smart energy micro grid? How do OEMs and system integrators ensure devices from their suppliers interoperate effectively?
Attendees will learn about the latest features RTI is unveiling in Connext DDS that will help customers design secure and scalable IIoT systems of systems, and why these capabilities are critical for IIoT architectures.